NA ROM
3.81 cm (1.5 inch) NA Display
800 mAh Battery
0 0 0 0 Processor Processor
MP3 Ringtones
Preloaded with MP3 ringtones, this phone lets you choose a nice song when you get a call or message.

Torchlight
This inbuilt mini-flashlight is extremely handy as it lights up the path when you are walking in a dark alley.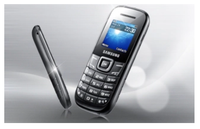 Simple and Compact Design
This phone sports an uncluttered design that lets you make a great style statement. Its unique scalloped surface back is designed to give you a good grip. It is quite sleek too, making it easy for you to carry it around.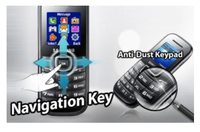 Ease of Use
Featuring a rubber anti-dust keypad, this phone is designed for usability. The dust-resistant surface keeps dust at bay. Its 4-way navigation key gives you access to popular functions. With just a press of a button, you can make calls and access your contacts.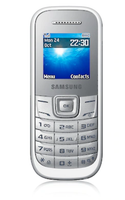 Large Full-size Screen
This screen portrays vivid colours, thereby giving you a rich viewing experience. The screen is big enough for you to read the text clearly and view images in beautiful colours. The enhanced user interface and improved layout make your experience hassle-free and easy. You can shift from different screens easily. In addition to this, it features a powerful battery that gives you extra talktime and usage tim