4 MB RAM | 4 MB ROM | Expandable Upto 32 GB
4.57 cm (1.8 inch) Display
1000 mAh Lithium-ion Battery
SC6531E Processor
Easy Sync with BT Caller
This handset's BT Caller feature can come to your aid when you accidentally leave your smartphone at home. This feature enables the handset to receive your smartphone's calls via Bluetooth so that you can remain available in case of an emergency. As an added advantage, the BT Caller feature also syncs your smartphone's call logs and contacts with this handset. This feature will help you retrieve the required contacts from your smartphone to make an urgent call during an emergency.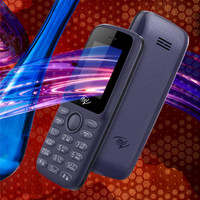 Fashionable ID
Designed for fashion-conscious users, this handset's Fashionable ID can add a dash of elegance to trendy outfits. Its compact and matte-finish body can fit in your palm and ensure comfortable handling. Moreover, this handset's unique separated keypad features feather-touch keys to help you type in a hassle-free manner.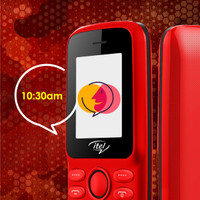 Hourly Time Updates with KingTalker
If you have multiple appointments planned for the day, this handset's KingTalker feature can enable you to stay punctual by letting you know the time every hour. To check the time as per your convenience, you can simply long-press the '0' key of the handset.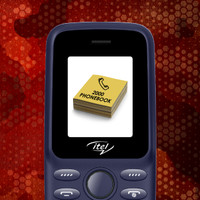 Spacious Phonebook Memory
You can use this handset's abundant phonebook storage space to keep all your important contacts in one convenient location. The phonebook can easily store up to 2000 contacts. Plus, it also lets you add a photo for each contact so that you can remember the person by his or her name and face.